We are here to help
In Schill Dental Clinic our doctors use top quality equipment and high-end technologies, which in combination with their knowledge, passion for dentistry and experience provide quality care and less chair time for our patients.
Our strength is also in innovations in the medical area and we understand the importance of empathy for our patients who trust us. They often visit us having pain and we are here to help fast and solve the problem completely.
With trust comes also a big responsibility. That is why we constantly educate ourselves and set top-class methods and equipment at all our clinics.
For us, your smile is the best reference.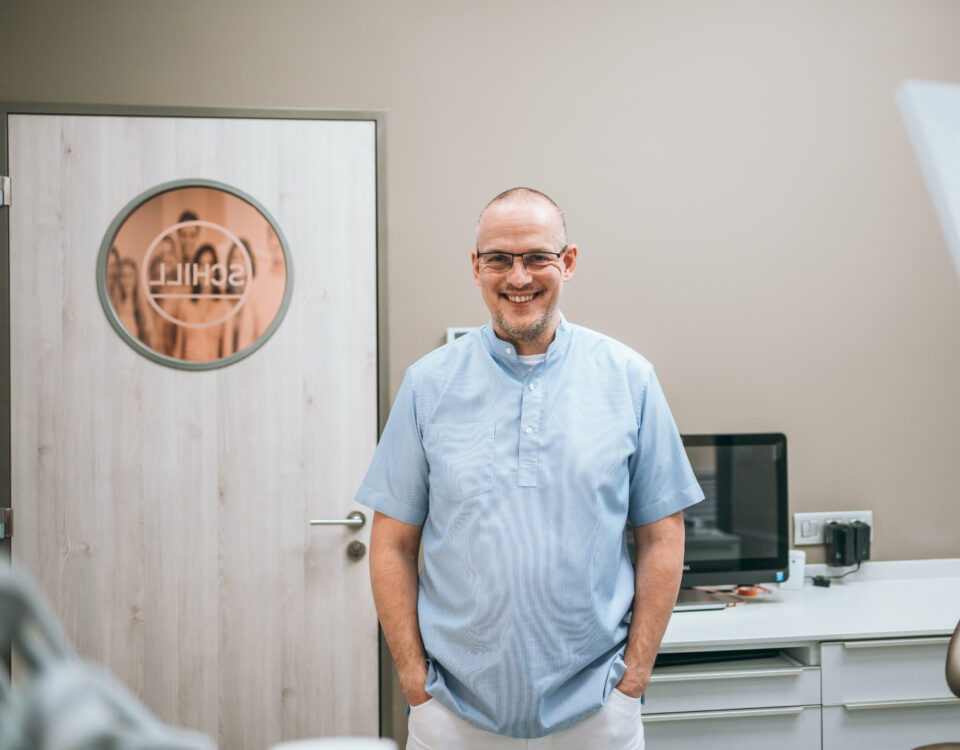 The founder
MUDr. Alexander Schill